Setting a New Standard in Sustainable Building Design
The 200,000-square-foot Credit Human Federal Credit Union project aims to establish new benchmarks for efficiency, comfort, and sustainability.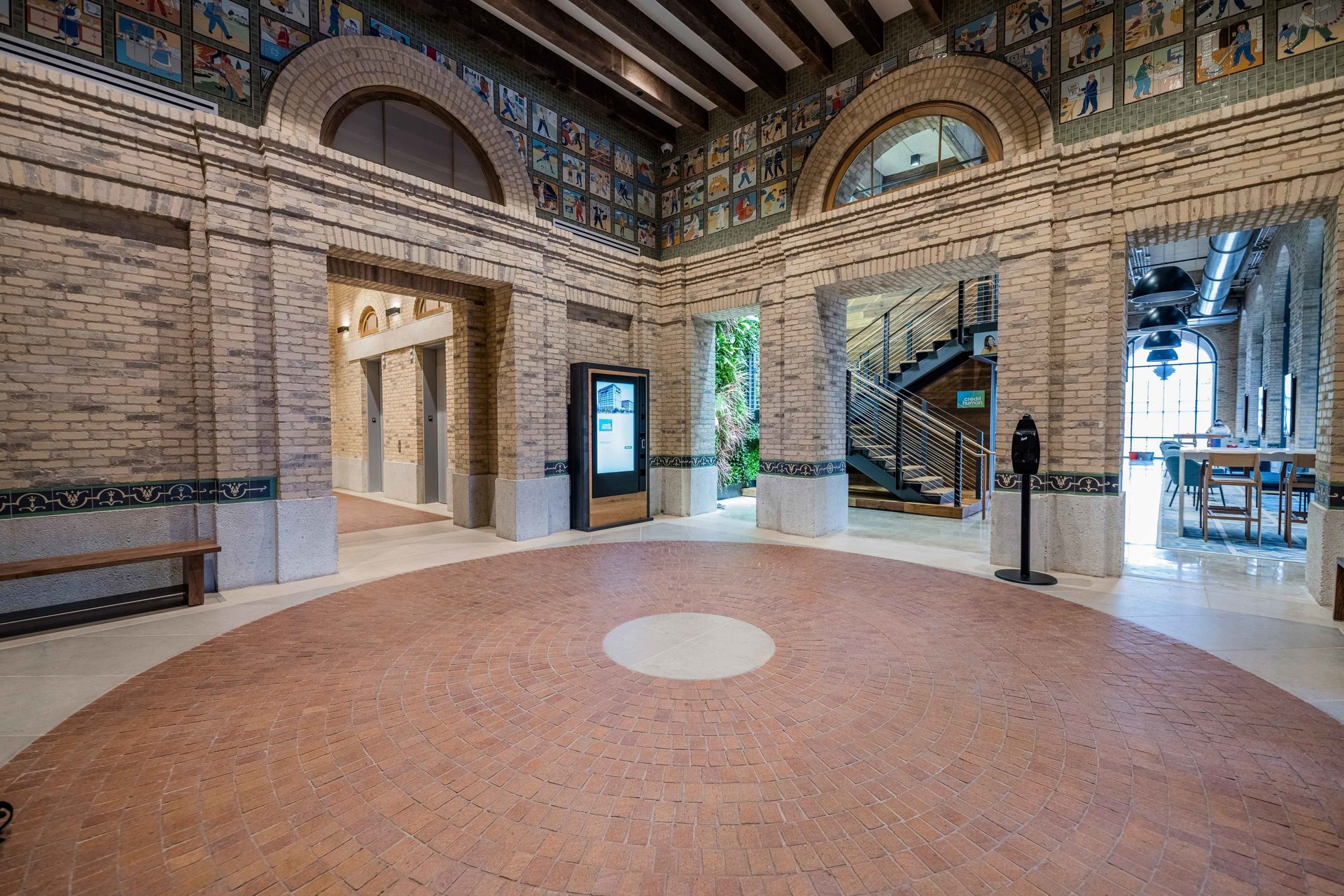 The Credit Human Federal Credit Union headquarters in San Antonio sets a new standard for sustainable building design. Through a collaboration between Mitsubishi Electric Trane HVAC US LLC (METUS), a supplier of ductless and ducted mini-split and variable refrigerant flow (VRF) heat pump and air conditioning systems, and Credit Human, the building achieves ambitious goals for reduced energy consumption, water conservation, and lowered carbon emissions.
In keeping with Credit Human's core values, Steve Hennigan, CEO, aimed to demonstrate how good stewardship of financial and environmental resources goes hand in hand. The Credit Human project team and METUS worked together to design a Mitsubishi Electric CITY MULTI® water-source VRF system with approximately 900 tons of capacity supported by 152 ground-linked wells to heat and cool the new headquarters.
"One of the things most people don't understand about this area of the country [Texas] is that water is a big deal," said Hennigan, when discussing the decision to go with a ground-linked water-source VRF system. "Cooling towers use lots of water, so by going with a ground-source system [from Mitsubishi Electric], we went from the design possibility of having [needing] six cooling towers to only two. That decision alone reduced our water consumption by more than 1 million gallons of potable water per year."
All-electric VRF heat-pump and heat-recovery systems from METUS provide energy-efficient, high-performance heating and air conditioning to commercial spaces of all sizes and functions, including Credit Human. The zoning technology has earned the attention of environmental stewards and business leaders by delivering value and helping improve operating costs while maximizing sustainability and occupant comfort.
"We were thrilled to work with Credit Human on this project," said Kimberly Llewellyn, senior project manager of emerging markets, Mitsubishi Electric Trane HVAC US LLC. "This was an excellent opportunity to demonstrate how our VRF solutions can be customized and deliver incredible modern and efficient heating and cooling."
FIGURE 1. The engineered systems at the Credit Human building are estimated to save 1.45 million kilowatts of electricity per year.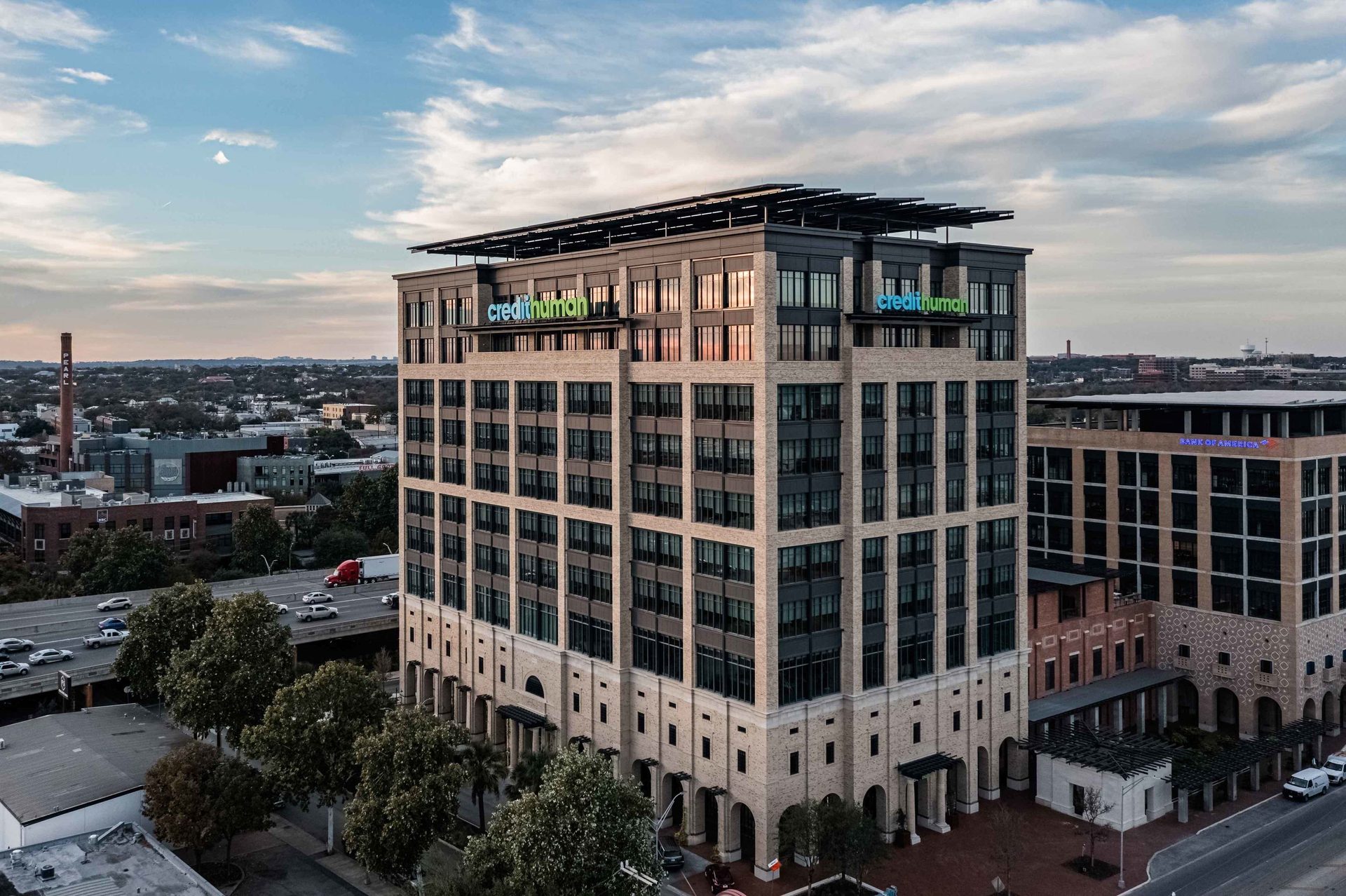 Efficiency Makes Business Sense
High standards for efficiency, sustainability, and wellness made the Credit Human building a complex, multifaceted undertaking for the project team. Still, the facility has already delivered a significant return on investment. Credit Human saw a 91% reduction in utilities and carbon emissions and an 85% reduction in water usage compared to the former Credit Human building.
"We built a project that should last 100 years or more," said Hennigan.
"Every new construction building brought into existence is going to be operating and probably not renovated for another 30, 40, or 50 years," said Llewellyn. "Think about what we want from our next generation of buildings. We want energy-efficient, comfortable, and healthy buildings that are less susceptible to unforeseen weather events, changes in energy prices, or water supply issues because they use less of these resources. These resilient buildings will be best positioned to thrive in the future."
As builders and building owners realize the benefits of Mitsubishi Electric VRF technology, including sustainability, durability, efficiency, comfort control, improved IAQ, and reduced life cycle costs, METUS officials expect more projects to follow Credit Human's lead.
"I just thought this was an amazing project," said Hennigan. "This team was amazing. The vision was amazing, as were all of the people coming together to work on this. The results of what we've created are amazing, and we get to live here."
For more information, visit mitsubishicomfort.com.
Building Features
A 56% reduction in energy demand compared to a typical building with code-minimum equipment and envelope.
The project's 2,638 photovoltaic panels produce 40% of energy.

The project is estimated to save 1.45 million kilowatts of electricity per year.

The facility is conditioned by a water-source VRF system with 900 tons of capacity supported by 152 ground-source wells.
Approximately 80% of the building's surfaces are either capturing rain or solar power.
The systems reclaim 97% of rainwater, saving 2 million gallons of potable water per year (combined with condensate).
Utility bill and carbon emissions will be reduced by 91% and water usage reduced by 85% on a square foot basis from former headquarters.